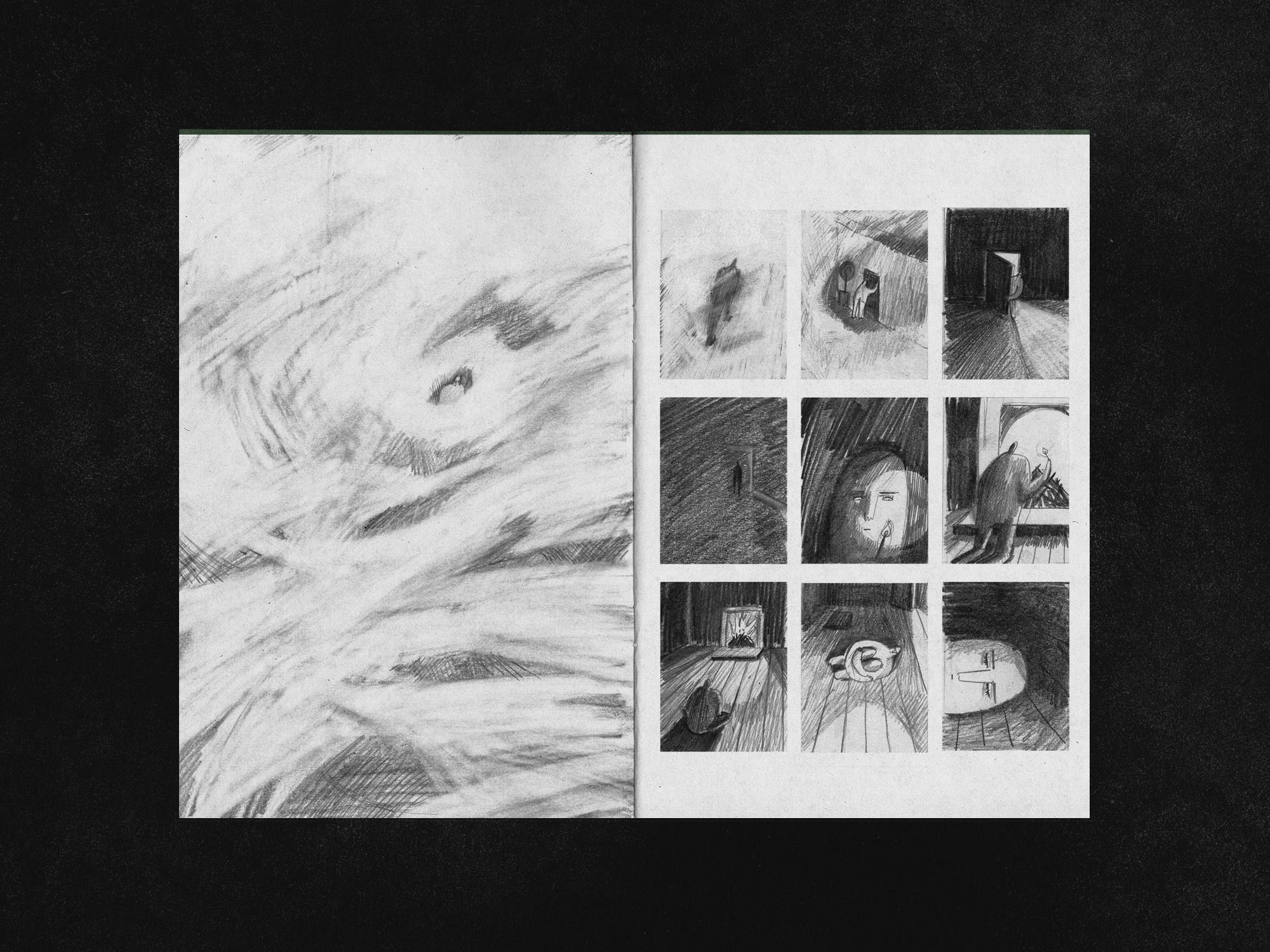 Shortlisted for the Batsford Prize, 2020-2021

Bird Brain is a wordless zine that explores memory and the way that our recollections are distorted over time. The zine navigates this theme through the metaphors of birds and landscapes, and is influenced by extracts from Plato's dialogue 'Theaetetus'.

Here is a selection of spreads from Bird Brain.